Website streaming live news on some ongoing hot topic, event or maybe stream all the twits from one popular twitter user. Usually, twitter users are first to post about any such event.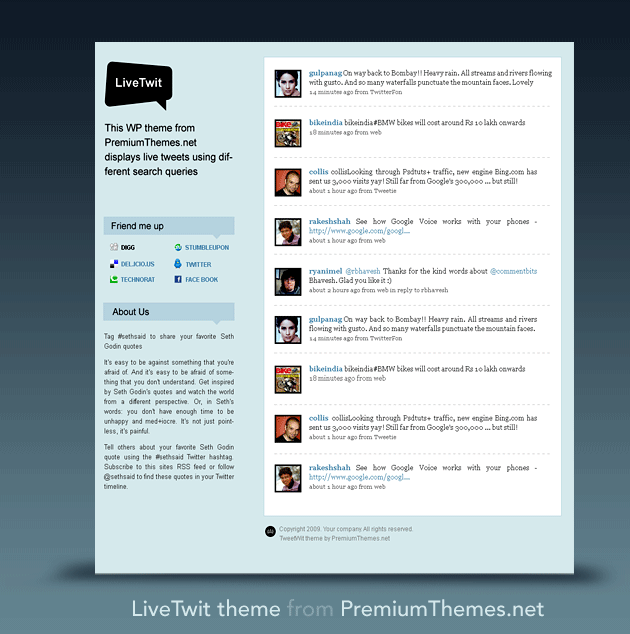 LiveTwit is a light weight theme. On the leftsidebar, it lets you change the logo, highlight your site message and in the FriendMeUp box, you may set your social media profile links.

Not only that, the theme comes with 5 super cool colorscheme so you could choose the color scheme to suit the mood of your site and event. And finally, good news is, you won't have to touch single line of code to setup and change any and all aspects of the theme.