This website add-on will aggregate (collect and display) all your feeds of all kinds,
in once place, in an attractive format.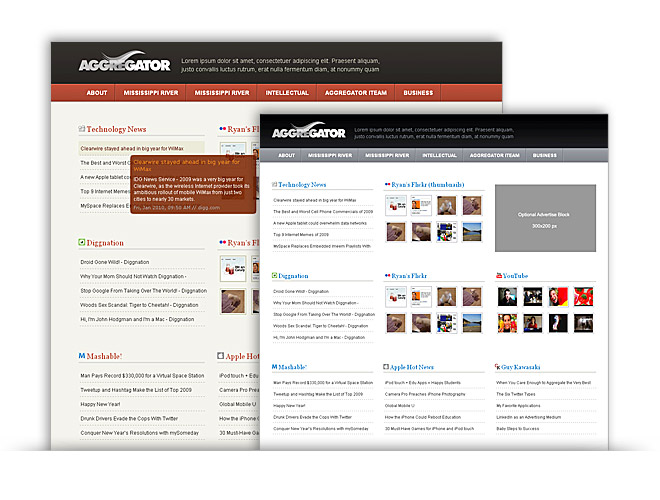 Widget based layout – add as many feeds as you want using one single widget again and again.

Specify post count on each feed.

While aggregating feeds for image / video site, you have an option to display the feeds as images or post titles.

Aggregate feeds of any kind – blog posts, flickr images, video or audio

On hover of the feed news titles, further snippet of the article is displayed

2 detailed colorschemes

Drop-down menu

Normal blog, single post and page layouts, comments are also well designed.